19th Advanced School in Pharmaceutical Technology "Characterization of colloidal nanocarriers"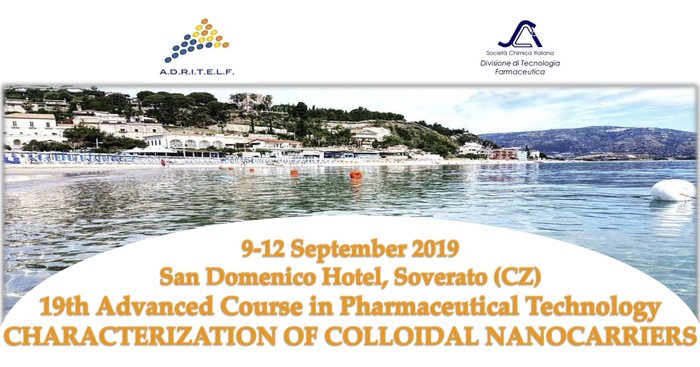 Nanotechnologies in pharmaceutical field represent an increasingly widespread approach to optimize the delivery of drugs. Due to the physicochemical peculiarities of nanocarriers, it is very important to understand their characteristics and how these are able to affect their in vivo distribution and behavior. For this reason, it is necessary to identify suitable reliable and robust techniques that can be used for this purpose. The aim of this advanced course is to cover the most commonly used methods. The program includes speakers with different expertise able to approach the principal aspects related to the characterization of colloidal systems. Suitable time is reserved to the discussion with experts to improve the understanding of the treated issues. A section of the course is reserved to the oral presentations by PhD students.The registration fees for PhD students are € 250 (includingaccommodation, light lunch, coffee breaks and attendance to the SCI congress)
For the PhD students without funding, the registration fees will be charged to ADRITELF providing a declaration by the coordinator of PhD course.
The PhD students starting from second year can present an oral contribution of their research results.
Abstracts of all contributions (i.e. poster or oral presentation) will be collected in an ebook.
Deadline for Registration and payment: July 20th2019
Deadline for abstract submission: July 30th2019