Il Congresso nazionale della Divisione di Chimica Farmaceutica della Società Chimica Italiana (XXVI National Meeting on Medicinal Chemistry, NMMC2019) si terrà a Milano dal 16 al 19 Luglio 2019, congiuntamente al 12° Meeting "Nuove Prospettive in Chimica Farmaceutica" (Young Medicinal Chemists Symposium, NPCF12).
Tra l'altro, il programma prevede le seguenti plenary lecture:
Kenneth A. JACOBSON, NDDK – Laboratory of Bioorganic Chemistry, Bethesda, MD, USA
Breakthroughs in GPCR structural biology and their impact on computer-aided drug design
Martino BOLOGNESI, Department of Bioscience, Università degli Studi di Milano
Integrated Structural Biology: approaching infectious and degenerative diseases
Alessio CIULLI, Division of Biological Chemistry & Drug Discovery, School of Life Sciences, University of Dundee, UK
Inducing protein degradation with small molecules: How PROTACs work
David E. LEAHY, Gibhill Farm Macclesfield, UK
Artificial Intelligence. Not just another Tool in the Toolbox
Helena DANIELSON, Department of Chemistry – BMC & Science for Life Laboratory Uppsala University, Sweden
Implementing molecular interaction kinetic analysis for drug discovery
Bernard TESTA, University of Lausanne, Switzerland
Chirality, a source of information in Art and Medicinal Chemistry
Tutti gli aggiornamenti su programma, modalità di registrazione e altro sono disponibili sul sito web del Congresso (http://nmmc2019.unimi.it/ [2]).
Durante il meeting si svolgerà l'Assemblea Ordinaria, a cui potranno partecipare i soli soci in regola con l'iscrizione.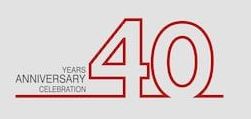 Inoltre, durante i lavori del meeting, il 18 luglio si terrà una breve tavola rotonda per celebrare il 40° anniversario della DCF, in cui interverranno il Presidente della Società Chimica Italiana, Angela Agostiano, i Past President della Divisione Luisa Mosti (da confermare), Federico Da Settimo, Girolamo Cirrincione e Gabriele Costantino e l'attuale Presidente, Gianluca Sbardella. In questo contesto sarà anche dedicato un momento celebrativo al centenario della rivista ufficiale della SCI "La Chimica e l'Industria"

[3]

, dedicando qualche minuto alla promozione del potenziale di C&I per veicolare le attività della comunità ad una platea più ampia. Potrete trovare aggiornamenti anche a questo proposito sul sito web del Congresso (http://nmmc2019.unimi.it/

[2]

).